Introduction of IP Camera RNUE-B301A
RNUE-B301A IP Camera has a compact, convenient design, suitable for installation and placement in different areas. At the same time, the device is able to improve the security of the area to be applied in the most optimal way. This type of surveillance camera is highly appreciated and widely used in the market.
General introduction of IP Camera RNUE-B301A
This is one of LG's high-end camera products. Therefore, the quality, durability as well as the performance and operation of this camera series are highly appreciated. This is also the reason why this product line is currently being trusted, selected and applied in so many different fields.
In terms of elegant, compact and beautiful design, IP camera RNUE-B301A dominates over many other devices of the same type. The design of the camera is simple and convenient in installation, processing, and contributes to improving the aesthetics of the space to be arranged and installed. The body of the camera is long, funnel-shaped. The top of the camera is a lens with a high resolution, which allows covering large space and with high resolution.
Features of RNUE-B301A IP Camera
This type of camera not only has the ability to observe and store images of the observation area on a large area, but also saves information in accordance with the exact date and time, making it convenient for users. monitoring and supervising the security situation of the region. In addition, we can connect the camera to smart devices such as phones, tablets, computers to monitor the security situation of the area anytime, anywhere.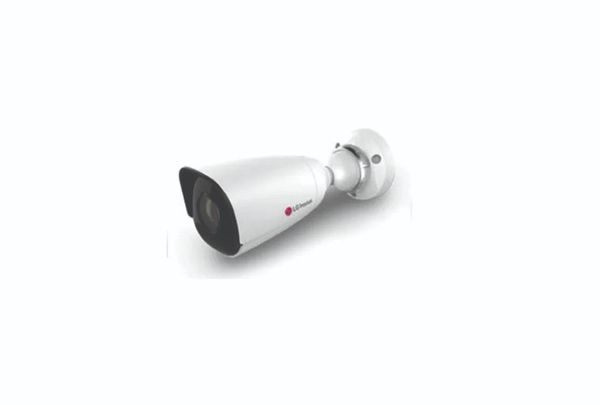 Thanks to the smart operation features and convenient design, this camera series is now being applied in many commercial centers, apartments, offices, … in order to enhance the security of the area.
RNUE-B301A IP Camera can connect flexibly with smart devices. Device specifications are:
Resolution: 2.0 MP, Fixed Lens 4mm, CMOS
Sensitivity: Color 0.05 lux @ F1.4 (AGC ON), B / W 0 lux @ IR LED on
Compression standards: H.265, H.264 HP / MP / BP, M-JPEG
Infrared range: 20m
Day / Night function: Dual ICR
Max Frame Rate: 30fps @ 1920×1080, 60fps @ 1280×720
Storage: (Up to 128 GB)
Ethernet: RJ-45 10 / 100BASE-T
Standard Onvif, Mobile support: Android, IOS
Source: 12V DC / POE
RNUE-B301A IP Camera is sure to be a great choice for those customers who want to apply CCTV with clear, eye-catching, and compact image quality. Convenient, smart. Therefore, choose and order this product line today to best serve your needs.