Merry Christmas – Welcoming the New Year – Calendar for New Year Holiday 2020
JVS Electronics Distribution Joint Stock Company wishes you and your Agent a happy and peaceful Christmas with family and relatives.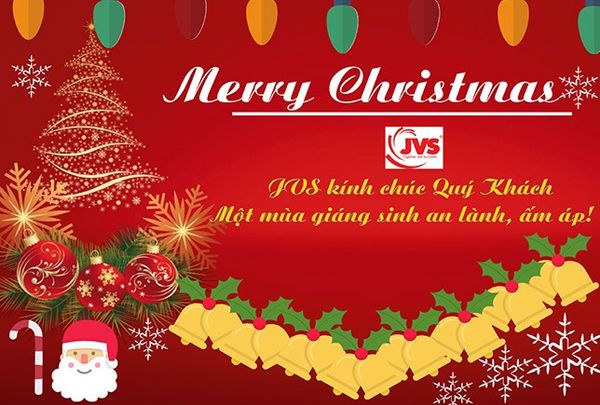 Once again, JVS would like to express our sincere thanks to you and your agent for your trust and cooperation with JVS.
Wishing everyone a new year of development, achieving many achievements in work and in life.
By the way, JVS also would like to announce the 2020 New Year holiday schedule as follows:
JVS Electronic Distribution Joint Stock Company will take 01 off on New Year's Day in 2020 on Wednesday, January 1, 2020.
On 02/01/2020, all activities of the company still take place as usual.
Now, JVS would like to send this notice to our Agents and Customers to arrange time to discuss related work.
Once again, JVS would like to wish you a prosperous and prosperous New Year!
Best regards,