Mr. Tran Thai Son was appointed as a member of the Executive Committee of Saigon Entrepreneur Club
Dear Partners, Customers!
First of all, JVS would like to thank our partners and customers who have always been with JVS during the past time. With the trust of our partners, our customers and the continuous efforts of JVS General Director in particular and JVS in general, now Tran Son – CEO of JVS has officially become a member of the Executive Board of the Club. Saigon businessman.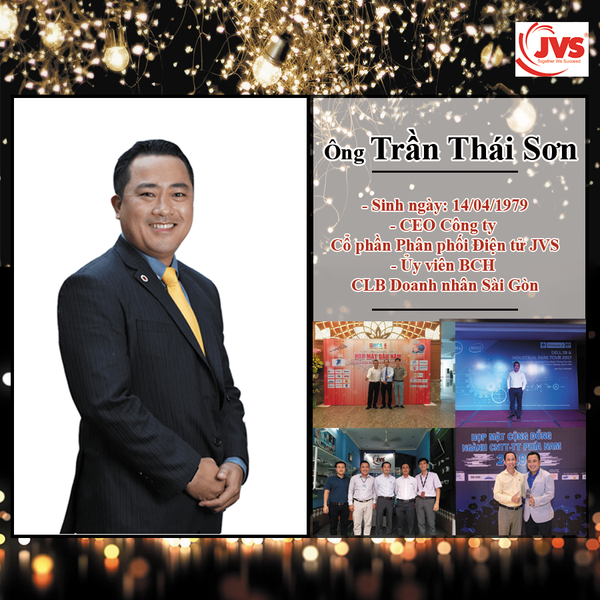 Hopefully in the coming time, Partners, Customers will always trust, accompany and endeavor with JVS. Every step we have taken will record the marks of success and success of JVS today, which is also the success of a whole team, including the efforts of JVS and all partners and partners. Customer.