Review of RNOE-B501A IP Camera (Lens not included)
In many buildings today, people use IP Camera RNOE-B501A (not including the lens) to improve the efficiency of surveillance and security of the area. This type of device has a compact design, white colors blend into the unrecognizable wall background, for clear images. Here are more detailed reviews of this type of camera.
General introduction about IP Camera RNOE-B501A
Using CCTV is one of the current top trends that customers choose and apply to improve the effectiveness of security surveillance in living, working as well as public areas. the best. One of the camera devices that is highly appreciated in many different aspects and is extremely widely applied today is the RNOE-B501A IP camera.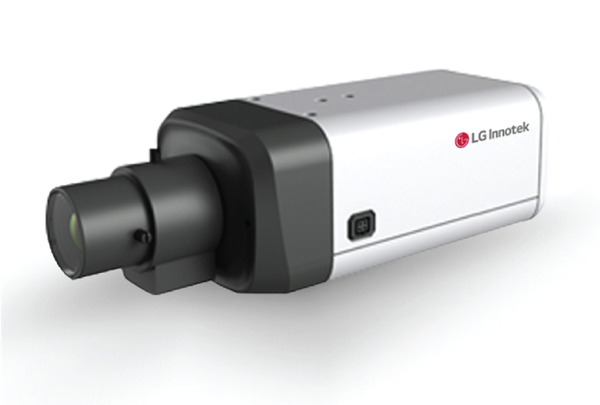 This is the CCTV product line from LG. The product features a beautiful design, convenient to install in different positions without causing the situation to occupy a lot of area or lose the beauty. Besides, the performance of the camera is extremely diverse and is equipped with clear resolution, bringing high quality display images.
Features of IP Camera RNOE-B501A
The design of the RNOE-B501A IP camera is extremely beautiful with a long, solid body. The small-sized camera lens placed at the top of the camera enhances the viewing efficiency and covers a wider area. Thanks to such sleek and convenient design, users can easily process and install cameras at different positions without losing the beauty of the space.
IP Camera RNOE-B501A is equipped with a high-resolution camera. Therefore, all actions of suspicious objects are clearly recorded.
The camera is equipped with intelligent and diverse features, such as recording movies, automatically saving images, displaying date and time, image storage hours, and recording functions by day and night. conditions and needs that customers can take advantage of the different features of the camera in the best way.
The purpose of this device is to observe and record images in the observation area of ​​the camera, helping to improve the efficiency of security surveillance in the area in the best way.
Specifications of equipment
– Resolution: 2.0 MP
– Sensitivity: Color: 0.04 lux (F1.2, AGC ON), B / W: 0.0004 lux (F1.2, AGC ON)
– H.265, H.264 HP / MP / BP, M-JPEG compression standards
– Day / Night function: Dual ICR
– Audio In / Out 1 In / 1 Out
– Alarm In / Out 2 In / 1 Out
– Max Frame Rate: 1280 x 720 @ 60fps
– Storage (Up to 128 GB)
– IPv4 / IPv6, HTTP, FTP, SMTP, UPnP, SNMP, DNS, DDNS, NTP, RTSP, TCP, UDP, DHCP, PPPoE
– Ethernet: RJ-45 10 / 100BASE-T
– Standard Onvif, Mobile support: Android, IOS
– Power 12V DC / 24V AC / POE
If you are in need of reference and choose the camera series that meets the area surveillance needs effectively and thoroughly with good quality, then the IP Camera RNOE-B501A (Not including the lens) will surely is a terrific choice.