Specialized Solution Department And Sony Projector Distributors / Agents Visit And Give Gifts To Center For Special Children In Quang Ninh Province
On June 15, 2018, JVS and Representatives of Specialized Solutions Division and Sony Projector Distributors / Dealers had a volunteer trip at Quang Ninh Province Center for Special Children Sponsors. This Center is caring and raising 93 children from birth to 22 years old, of which; 41 children are deaf children; 34 grandchildren who are helpless orphans and whose parents violate the law; 6 children are infected with HIV; 05 children are trafficked across the border; 6 grandchildren are children with epilepsy, severe disability; 01 grandchild is an abandoned child.
This time, Doan felt happier to witness the improvement in their lives and facilities thanks to the help of volunteers. However, there is still a need for more attention and attention to make up for the lives of abandoned and sick children. In this way, they are able to rise up and integrate into the outside world every day.
At the Center, the delegation visited and learned about their lives. At the same time, the delegation was also deputy director of the center with the nanny to share about the life and circumstances of the children.
We know that the sharing is very small compared to the difficulties of the Center. But with love, with hearts that contribute to this society will make miracles. Let each of us join hands to light up the guiding faith for them to confidently integrate into the community.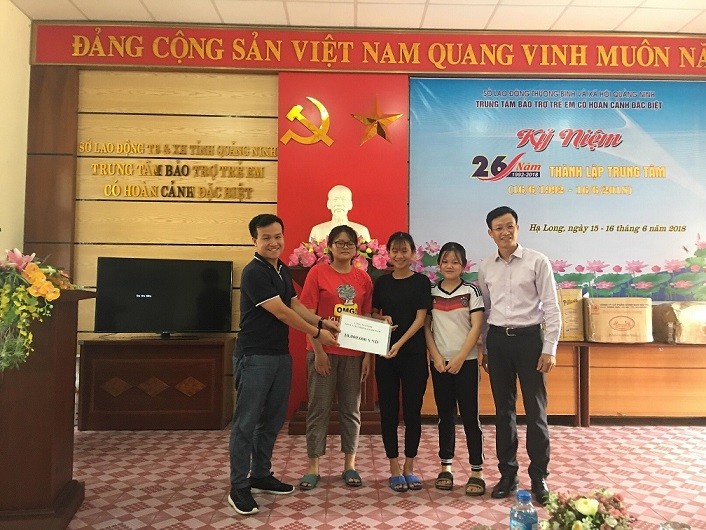 Nguồn: Sony Việt Nam.