Swanhurst School installs a video surveillance system with IDIS cameras
Swanhurst School is one of the most popular female educational destinations in Birmingham, with over 1800 students aged 11 to 19. In order to maintain its outstanding OFSTED test rankings, the school's leaders do Hard work to promote the highest standards of personal behavior and performance.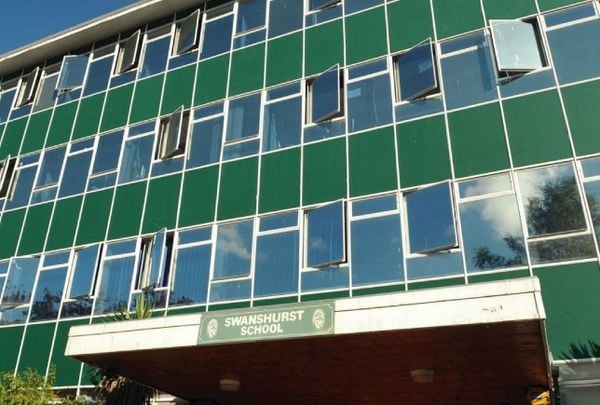 Swanhurst School is a famous girls' school in Birmingham
The problem is posed
Effective video coverage is the key to security protection
The use of video security surveillance is the key to the effective use of school resources. In a busy location, it is difficult for senior staff to manage who is entering or leaving, remotely monitoring the corridors and lobby areas. While these are all important factors to promote a safe learning environment.
The use of video surveillance is the key to protecting school security
The old video system at Swanhurst has proven to be difficult to use and unreliable, has gaps in coverage and cameras are very difficult to maintain providing high image quality. With a limited budget, it is necessary to request a more capable solution.
The challenge needs to be faced
Learn from other schools to find the best technology
The new solution must be installed quickly and it will need to provide comprehensive HD video coverage for corridors, main areas outside the classroom, parking lots, school grounds and entrances.
Solution of installing security surveillance system by camera
For the school's Strategic Sales Director, Annette Tyler, the priority for upgrading is not just price, but service and performance. Because she knows that the right solution will help prevent low-level disruptive incidents as well as reduce the severity of the risks faced by the school, including intrusion and fire.
Senior staff want to be able to use video management software (VMS) for a long time without the need for complicated training activities. To get the best value, the new solution will need to be durable and easy to maintain in the future.
To avoid a costly mistake, Annette Tyler studied what other schools had done and sought personal advice. After comparing the last three citations, the management team chose the end-to-end IDIS solution to achieve what they expected.
The most effective solution
Powerful camera and video recorder allow full coverage in high definition
New solutions for Swanhurst school include nearly 110 IDIS DC-D4213WRX cameras and IDIS DC-E3212WRX. Over 70 IDIS DC-D4213WRX cameras and 27 DC-E3212WRX cameras were installed.
The anti-vandal DC-D4213WRXIR-HD camera has proven to be the perfect device to provide coverage for most internal areas of the school, not only capturing sharp images in all lighting conditions, Easily handle quick changes in brightness and shade but also deliver outstanding infrared performance with an impressive 30 meter range at night.
IDIS camera and recorder allow full coverage with high definition
Powerful night vision infrared with low light enhancement technology is also provided by IDIS DC-E3212WRX camera. The device is installed at the entrance and outside areas. These cameras use Power over Ethernet (PoE) to eliminate the need for additional cabling, while the hierarchical connection between cameras at NVR continues to ensure the most efficient cabling method.
Impressive recording capabilities are achieved by 4 NVR IDIS (32-channel DR-6332PS-S recorders), achieving 370Mbps throughput to ensure no lag on live footage and full HD photography . IDIS's dual codec performance makes it possible for all footage to be recorded in H.265 high resolution but still playable on older H.264 tablets and other devices without an HD display. Therefore, there is no need to upgrade until the user is ready.
Integrated PoE switch further saves hardware and installation costs. In the event of a power outage or network instability, IDIS Smart Failover technology provides multi-layer protection against video data loss and eliminates the risk of recording holes.
Results and benefits after installing a new security monitoring system
The terminal solution exceeded the school's expectations
Solutions from IDIS bring about expected results
With minimal training, authorized personnel, including the head teacher, security guard and receptionist can all use visual VMS IDIS to directly monitor the internal and external areas. school. All quick searches for recorded scenes are needed when searching for events of interest.
IDIS DirectIP® guarantees a low total cost of ownership (TCO), no extra charge for IDIS Center VMS, plus assuring easy adaptability in the future, thanks to technology's ability to combine forward and backward IDIS. In addition, with the longest warranty period in the industry, IDIS Ultimate Warranty offers the best protection against equipment failures.