Updated World Cup 2018 results including all 64 matches with JVS
The 2018 World Cup is also the season when cafes, especially football cafes, become more bustling. This can be seen as the "money-making" time of football cafes, many coffee shop owners said that the revenue of the restaurant in the months of the football festival often increased "suddenly" from 5-7 times. and even 10 times if you have a well prepared strategy.
One of the significant contributions to this success is thanks to the projector system that delivers vibrant and sharp matches. However, the projector market at this time is becoming extremely "confused" when the price and quality of the projector is a matter of concern for many cafe owners.
Understanding that JVS accompanies the 2018 World Cup season, constantly updating the results after each match. At the same time JVS still keep the normal projector price.
HOTLINE HỖ TRỢ KHÁCH HÀNG
0967 033 533
NHẬN TƯ VẤN HỖ TRỢ TỪ NHÂN VIÊN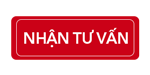 The 2018 World Cup schedule will start on June 14 and end on July 15, 2018. A total of 64 matches will take place on 12 matches of the host country Russia. The following, JVS would like to provide the full schedule of the 2018 World Cup in Vietnam time zone.
List of 8 tables of the 2018 World Cup finals